Northern Cape Urban TVET College Online Application 2022-2023
Northern Cape Urban TVET College Online Application 2022-2023
Northern Cape Technical College has been in an existence since 1994.  legislative frameworks and policies were put into place to deal with many of the challenges facing our society, including the transformation of the education system.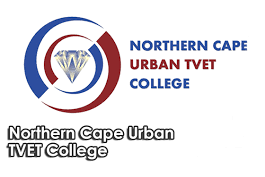 Subsequently, indications were given by the Northern Cape Department of Education that the three technical colleges should amalgamate. The first phase would incorporate the merging of the R C Elliott Technical College and the Moremogolo. Technical College into Kimberley College. The amalgamation of the 2 institutions was implemented as of January 1997.
The second phase of the amalgamation process was the merger of the newly formed Kimberley College (ex Moremogolo and RC Elliott) and the Northern Cape Technical College. This process was envisaged to be completed by January 1999.
The amalgamation became effective as of 1 April 2002. The College was then known as the Northern Cape FET College with two campuses, Moremogolo campus previous known as the Kimberley College and City campus previous know as the Northern Cape Technical College.   During 2015 the name of the College changed again and is now known as the Northern Cape Urban TVET College. The College is also part of DHET from April 2016.
From 2016 and official January 2017 a third campus was opened. The previous Phatsimang teachers College is now known as Phatsimang campus.
The Northern Cape Urban TVET College is an accredited Service Provider via Umalusi. The College Quality Management System is ISO 9001:2008 certified.
Application Details
1. International Applicant should provide their passport ID in the process of proceeding.
2. All applicants must have an email address. (therefore, it is advisable to register an email account before applying)
3. Relevant documents such as Valid ID, certified Results or certificate should be provide
4. All Applicants should pay and provide prof of application fee5. If you need accommodation, make sure you tick on when filling the forms
6. Check and analysis faculty specific requirement before you apply
7. Postgraduates applicants are suppose to apply online only.
Campuses
City Campus
Moremogolo Campus
Phatsimang Campus
Course Offered
Mechanical Engineering
Electrical Engineering
Electronic Engineering
Tourism
Hospitality
Safety in society
Process plant operation
Information Technology and Computer Science
Engineering and Related Design
Civil Engineering and Building Construction
Electrical Infrastructure Construction
Electrical Infrastructure Construction
Engineering and Related Design
Hospitality
Information and Computer Science
Office Administration
Engineering Courses and related
Multi-Disciplinary Drawing Office Practice;
Business Studies
How to Apply
-Applicant should visit the school website http://ncutvet.edu.za to download the application form
-Applicants must pay application fee and provide receipt or any prove.
-Applicants should provide relevant and original or photo copy documents such as certified results or certificate
for more information concerning application contact
CENTRAL OFFICE
Private Bag X5031
37-41 Long Street
Kimberley, 8301
Tel: (053) 839-2063
Fax: (053) 839-2068