Sedibeng TVET College Online Application 2022-2023
Sedibeng TVET College Online Application 2022-2023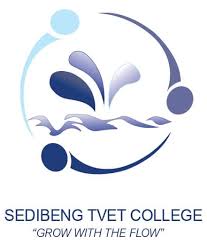 About Sedibeng TVET College
Sedibeng TVET College provide quality education that is aligned to the Fourth Industrial Revolution and promotes the Green Economy. Transform the future of TVET programme offering by creating exceptional value and opportunity for all stakeholders.
COURSES OFFERED
Computerised Financial Systems N4
Management Communication N4
Financial Accounting N6
Cost & Management Accounting N5
Entrepreneurship & Business Management N4
Entrepreneurship & Business Management N6
Cost & Management Accounting N6
HOW TO APPLY
stage 1
Course Selection
Stage 2
Upload ID-document and Qualifications in jpg or png format (You must have the documents available in electronic format on this device). You will be required to bring Certified Copies to the college, if you are selected
Stage 3
Capture your Biographical Data
Stage 4
Verification of Email, ID-No and Cellphone number. The systems does not rely on a password for authentication. Your ID number, email and cellphone is used to authenticate you.
Stage 5
A confirmation email will be sent to you with all the registration information.
Online Support Call Centre (During Office Hours)
016 004 0407 option 5
NOTE: You need to complete ALL 5 STAGES before your application will be considered
.
Campuses
Central Office
37 Voortrekker Street
Vereeniging
1930
016 420 2520 or 016 420 2575
1 Fraser Ave
Heidelberg
1438
4 Samuel Street
Sebokeng
1900
33 Voortrekker Street
Vereeniging
1930
6 Frikkie Meyer BLVD
Vanderbijlpark
1900
Other relates
Free State
Gauteng