South Cape TVET College Online Application 2022-2023
South Cape TVET College Online Application 2022-2023
South Cape TVET College, also referred to as SCC, is situated across the famous Garden Route and the Little Karoo, the catchment area of South Cape TVET College is 80 822 km², which is the largest of the six TVET Colleges in the Western Cape.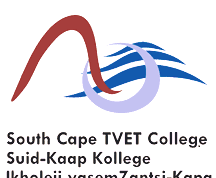 SCC has six Campuses across the Garden Route and Klein Karroo District. Campuses are the Beaufort West Campus, Bitou Campus in Plettenberg Bay, George Campus, Hessequa Campus in Riversdale, Mossel Bay Campus and the Oudtshoorn Campus. The management and coordination of the campuses happens at the central office, located in George. All senior management team members are centrally located there. The institution was established in the year 2000 and was the pilot site for College mergers in South Africa.
After the successful integration of the SCC amalgamation, other college mergers followed suit from 2002 onwards.
Changes such as the South Cape TVET College merger were not without their growing pains. Staff had to adapt to change as there was now a Central Office, and each previous Technical College was now a Campus of a bigger Institution and could no longer make autonomous decisions.
In 2007 a new study path, the National Certificate Vocational (NCV) field was introduced to Colleges. These qualifications were targeted towards youth who left school and had not matriculated, but had passed Grade 9. SCC enthusiastically piloted approximately 10 of these new programmes with intakes at the George, Mossel Bay and Oudtshoorn Campuses. With these new qualifications available, the National N Diploma Courses were then phased out at all Campuses at the time, but were later re-introduced due to policy ammendments.
Application Details
-Applicants can apply online only
-Foreign applicants must have studying permit
-Valid ID is required
-Highest qualification is required
Campuses
Beaufort West Campus
Bitou Campus
George Campus
Hessequa Campus
Mossel Bay Campus
Oudtshoorn Campus
Courses Offered
Business Management;
Educare;
Hospitality and Catering Services;
Human Resources Management;
Management Assistant;
Marketing Management;
Public Management;
Tourism Management.
Boiler Making N1-N3;
Electrical Engineering N1-N3;
Fitting and Turning N1-N3;
Instrumentation N1-N3.
How to apply
Visit the college website to download the application form https://sccollege.co.za
– Fill all the application form
– Documents such as Birth certificates, valid ID, should be submitted
– Attach copied or the original result or certificate or qualification
-Certified copy of your Proof of Residence
– Applicants should have an email address
-International students must have study permit and also should provide their passport ID
FOR MORE ESQUIRES ABOUT APPLICATION CONTACT
HEAD  OFFICE
Other relates;
Buffalo City TVET College
Eastcape Midlands TVET College
Ikhala TVET College
Ingwe TVET College
King Hintsa TVET College
King Sabata Dalindyebo TVET College
Lovedale TVET College
Port Elizabeth TVET College